There are many types of websites that a person or a business can utilize. A website can be a simple website with just one page, or it can be a more complex website with many pages. Some common types of websites are: a personal website, a business website, an online store, a blog, an online gallery, and an online petition. Affiliate web-pages, landing pages or funding pages are other types of websites made on demand. Each has its own unique purpose with features and benefits that can be tailored to the needs of the individual user. It is important to consider what type of website you want to create before starting any project as there are specific software requirements and design guidelines for each type. Before creating any website on your own or getting a website design company services, learning the basics of web design and what makes a good website is always a good idea.
A comprehensive website design guide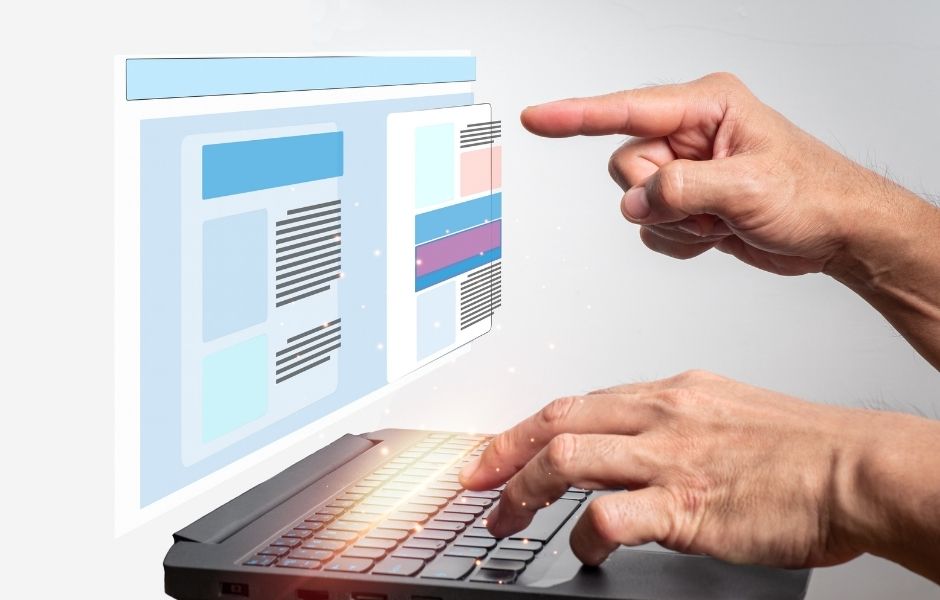 A well designed website has features that relate well with the users of the website.
How to decide about the website and its features? What is the logical flow? To decide the right website tools, CMS and website features, here are some simple and logical considerations.
 Step – 1 Research your target market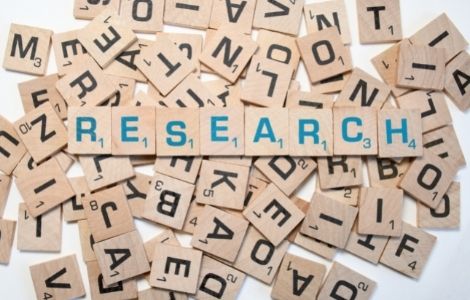 When starting out any business, the most important step is to determine who your target market is. This process can be difficult, but with a little effort you can find out everything you need to know about your customers and how best to serve them. There are many ways to research your target market, but one of the simplest is to look at your industry and see what sorts of people are buying and using the products or services offered. Once you have a good understanding of who your customers are, it's time to develop a marketing strategy that will attract them and keep them coming back. Before you even start designing your website, you need to know who you're selling to. If you don't know who your target market is, you won't be able to design a site that appeals to them. You can find out who your target market is by using tools like Google AdWords or Marketo.
Step 2 – Decide the type of website you need, not the one you want

The second step in creating a website is deciding on the type of site you need to create. The most common type of website is a business website. You can decide to have a business website with or without an e-commerce set up.
The tip: If you have a brick or mortar store or already selling products, go for an e-commerce website. It will save you money in the long run and will open up 24/7 online sales avenue for your business.
Step 3 – Pick the domain name that reflects your business and your purpose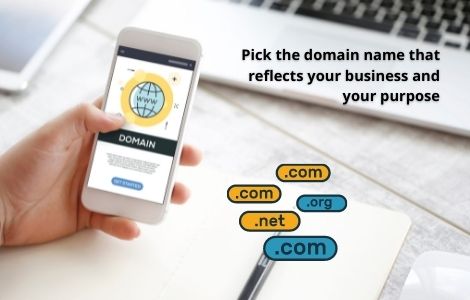 The next step is choosing a domain name. There are two ways to purchase a domain name – Either through your hosting provider, which means you will be responsible for the domain and hosting fees, or through a domain registrar. Either way, pick a name that is close to you, your business, and your purpose.
The tip: If you choose to purchase your domain name through a registrar, the domain name is registered to your personal details. If you choose to purchase your domain name through your hosting provider, the site will be hosted on their server and they will register your domain name. There are advantages and disadvantages to each approach. Whichever way you choose, ensure to choose the domain name that best describes your business. Avoid domain forwarding and avoid to have different domain names for your business website and emails.
You can check and book your domain here.
Step 4 – Select the right Content Management System (CMS) for your website

The next step is choosing the right CMS (Content Management System). It is a crucial step. Step 2 is directly linked to it. There are many CMS systems you can choose. All big names such as Wix, weebly, GoDaddy, etc; offer website design software of some kind. Even Google has a free website! Squarespace is another platform! Your CMS choice should reflect e-commerce/non-e-commerce, potential to handle growth, your control level, user management, technical considerations such as SSL installation, responsive design, payment processing integration, available extensions and some more…
The tip: WordPress is a widely used CMS in over 35% websites worldwide. It has all that a good business website needs and then more! The systems are much better than any website designed on Wix, Weebly, GoDaddy or even Google!
Step 5  – Now decide who is your website designer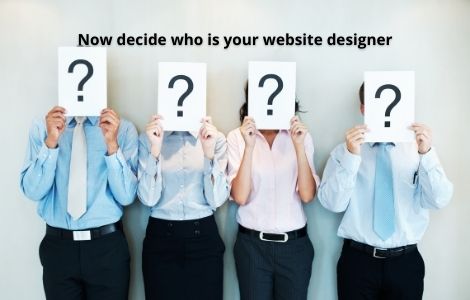 The next step is deciding to do-it-yourself or use a web designer. If you are planning to do it yourself, go through the above three steps. Think of the goal that you want to achieve with the website and then pick up design tools accordingly.
The tip: If you are designing yourself, pick WordPress as your CMS for both e-commerce or non-e-commerce. If you are deciding to use a website design company's service, let them decide all steps above. Going to a website design company with some work done is normally costlier than giving them the project right from the beginning!
Step 6  – Decide what content and functions you want on your website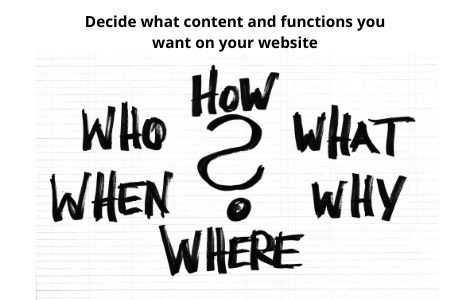 Once you have selected a CMS, pick the content and functions you want on your website. This is the stage that can be confusing, so do a good brainstorming on the subject. Involve the website design company directly in your discussion. Decide about the goal of your website very clearly and choose about the user-interface accordingly. Keep in mind the functions that integrate properly with the type of user-interface you have chosen. Start thinking about the type of content you will use on your website and organize the content. Think about the social media pages that you may or may not have. It will save your time later.
The tip: Keep your business goal closely integrated with your website goal. If you need to change the CMS, change at this stage as later on, it can be very costly. If you are designing yourself, decide about the hosting company for your website at this stage. You can find some hosting deals here.
You can read about the qualities of a good hosting company here.
Step 7  – Know how to maintain your website
After your website design project is complete and you are happy with it, always keep in mind that your website will need ongoing maintenance in terms of content, safety, software updates, emails, user management, and other upgrades.
The tip: Always have a proven web design company to handle maintenance of your website. Even if you designed your own website, it is highly unlikely that you will be able to handle when something technically demanding is needed to be done urgently. You don't want to consume time and harm your primary business while trying to maintain your business website.
We are proudly designing websites in Edmonton since 2014 and manage all these steps for your business website. Give us a call at 587-609-7050 to discuss your specific website needs.
Next step in the journey is the marketing of a website. The scope of discussing the various types of digital marketing is not covered in this article. You can visit our blog and search for 'digital marketing' to find many articles on the subject.
 Let's discuss types of websites in detail, at-least a few.
Types of websites
There are many types of websites, and each has its own specific purpose. We are discussing some websites below primarily on the basis of the purpose they are build for.
Personal websites
An ongoing personal website
When I was younger, my parents always encouraged me to develop a personal website. They thought it would be a great way for me to share information about myself and connect with other people who shared my interests. So, I started building my website in 2007 (Still pretty late!). Over the years, it's evolved into a place where I can share my thoughts and experiences with others. It's also become a way for me to stay connected with friends and family. These websites are used to share information about yourself (your name, your biography, etc.), connect with friends and family, or just have fun. There is no need to have any marketing done. Usually there are limited number of people to access the website so hosting and scaling also aren't any big issues. The biggest advantage and thrill part is that these websites are your own digital assets and you can pass on these to your generations to come. These will be your NFT's in future! Your great grand generations can see the pictures and videos that can otherwise get lost in the 100's of years of life's uncertainties! We suggest to provide password controlled access to the family and friends to avoid any long-term issues.
A personal website for one time use
Websites that are normally designed to be used once or for a short period for personal use fall under this category. Funding page that is created in a family tragedy, emergency or outreach need is one example. A political website at a small level for local elections is another example. A family event page created for a specific date is also an example of a personal website built for one time personal use.
Business websites
A website is a minimum operating requirement for a business. Specially after COVID, the world has quickly adjusted, exponentially, to rely on the businesses that show up in search engine results. All businesses should take full advantage of this change. Business websites should be professional, informative, and interesting to prospective customers. These websites help promoting the business, sell products or services and communicate with customers in various scenarios.
Affiliate websites
Affiliate website are created to sell commission based products or services. These are normally replicated websites and are controlled by the parent company that owns the primary products or services. There is not much freedom for an independent owner to make any changes on such websites.
Landing pages
Landing pages are usually one page website specifically made to run the pay-per-click (PPC) ad campaigns. These are also called sales funnel pages sometimes. Independent owners can make changes in landing pages. These can be changed or eliminated on ad by ad basis so it is OK to say that a landing page is a temporary website.
Blogs
Blogging can be a great way to share your thoughts and experiences with others. Blogs need a lot of content. To earn money from blogs, you can easily monetize them by adding Google ad-sense publishing. It's also an excellent way to build relationships and promote your business. There are many different types of blogs out there, so it can be hard to choose the right one for you. Here are some tips for starting a successful blog.
Choose a topic that interests you. If you're not interested in what your blog is about, it will probably be difficult to stick with it for long.
Make sure your blog is easy to read and navigate. Each blogger has their own unique style, so make sure your blog looks professional and easy to use.
Be creative when writing posts. Use interesting images, videos, or quotes to spice up your content. A blog is like a personal website, but it's usually focused on one topic (like cooking recipes or fashion advice).
Non-e-commerce business website
Non-e-commerce business website is the biggest category for business websites. It can have many functions integrated in it. Appointment calendars, chat, analysis, custom quotations, audits etc; can be added to make a lasting experience to it users and better ROI for the business owner. As long as a financial transaction is not carried out on a website, it is categorized as a non-e-commerce business website. It needs good planning (as per step 1 to step 7 above) to implement all the solutions that a business owner needs.
E-commerce business website
Online shopping is becoming increasingly popular, with both consumers and retailers benefiting. The rise of e-commerce has made it easier than ever for shoppers to get what they want, when they want it, and without having to leave their homes or spend time in a mall. There are many different types of online stores, each with its own advantages and disadvantages. Ultimately, the choice comes down to what is best for the individual retailer and the specific product or service being sold. An e-commerce website is used to sell products and/or services (one time or recurring) online. A drop-shipping website is also a category of the e-commerce website. Learn here what is a drop-shipping website.
No matter what type of website you plan to build, we have experience and resources to deliver you the results. Give us a call in Edmonton at 587-609-7050.
Let's elaborate on some quick website maintenance tips.
How to maintain a website
Quick website checks and maintenance tips
Website maintenance is an important part of any business's online presence. Not only does it keep your site looking great, but it can also help you to track down and fix problems before they become big issues. Quick website checks can help identify potential issues with your site. By running a few simple checks, you can identify whether your site is using outdated or invalid coding, whether it's vulnerable to security breaches, and whether your website's design is holding you back from achieving success online. Quick website checks can help identify potential issues with your site.
Here are some tips on what to check for your website maintenance and keep your website running smoothly:
Regularly check for broken links and updated content. If there are any broken links or outdated information on your site, take the necessary steps to update them as soon as possible. This will help to ensure that people visiting your site have the most up-to-date information available.
Keep your site's CSS and HTML clean and organized. Make sure that all of the code is well-organized and easy to read, so that you can identify errors and make repairs without much difficulty. To do simple checks, in Google chrome right click on the page you want to check and click on "Inspect" at the bottom of the menu that appears. Now a new window will open. Click on all the tabs in the new window one by one and look for orange or red color issues. Try if you can understand and resolve those issues.
Check occasionally for any design breaks on desktop and smart phone. The quality of the design is what will make or break a website. Many updates can cause code to break, so a regular check will help to identify it in time and possibly before it is too much work to repair.
Checking website accessibility: Make sure that all content is accessible and users can navigate around the site without any problems. Verify that all images, videos and other elements are accessible. Also make sure that the navigation is not broken.
Checking website speed: Make sure that all pages load quickly and users do not have any problems with web-pages loading. Also check if the site is responsive to different devices such as mobile phones, tablet computers or desktop computers. You can check your website speed here.
Check website loading time: Check how long it takes for the site to load up in different browsers. Make sure that all resources are loaded properly and there are no blocking errors. It is also important to check if there are any problems with slow load times or if the site is not loading properly.
Website security check: Always make sure that your site is protected with a valid SSL certificate and updated antivirus software. Also the back-end login of your website is protected.
Checking website server: Ensure that all your site files are stored safely on a reliable server.
Website content: Check if there is any technical error in the file type and make sure that there are no spelling mistakes or grammatical errors in the content.
If you are running an e-commerce website, ensure to run a test every 3 months on the secure keys.
This all may feel very demanding and if you are not sure how to do all these tasks while running your primary business, we are here to help. You can call us at 587-609-7050 for all your website design and maintenance needs in Edmonton and around. You can book a direct meeting, you can ask for an audit or book a consultation! We are committed to our community and will look forward to help you any way we can!